2019 Long Island Showcase Classic
Friday, October 4th – Sunday, October 6th, 2019 | Farmingdale, Long Island, NY
2019 Colleges attending
| | |
| --- | --- |
| 2019 Tournament Information | |
1st ever "Long Island Showcase Classic" presented by Firecracker Baseball will be held October 5th-6th, 2019
Age groups: 16U/17U and 18U/19U (2 Divisions)
Pool play: Friday, October 4th (PM only) through Sunday morning, October 6th, 2019
Playoffs & Championships: Sunday, October 6th, 2019
Participation is limited to 24 teams and is expected to fill up shortly.
Registration for this tournament is $900.00 which includes bringing a box of brand new game NFHS baseballs.
We offer multi-team/event discounts, please inquire for more savings!
3 game guarantee: Pool play format will be used with all teams (weather permitting).
Teams will be placed in pools, based solely on where they are from. We place teams from different areas against each other to allow the kids to play new teams.
All Umpires are High School board certified and we supply 2 for every game.
Preliminary round games will take place at area high school and collegiate fields with the playoffs and championship games at college facilities.
We use the top fields in the Long Island, NY such as Farmingdale State University; NYIT; Farmingdale HS and others.
We also hire college and professional coaches to evaluate the teams at the prime recruiting age groups during our events. This past summer we had over 80+ representatives from college and professional programs at all our of events, including Wheaton College, Boston College, Bryant University, Salve Regina University, Fairleigh Dickinson University, Pace University, Concordia College and more.
What else could we offer…well! We offer player and team video packages for programs looking to have their scout days during our event but also evaluations and "live in game video" of their players complied.
Want more….let's discuss that we do on-field reporting/interviewing with players/coaches, live streaming of pool play games and all playoff/championships on You Tube TV, social media exposure along with more exciting news to be announced shortly.
We started planning this event in 2018 and we are very excited about the interest so far. Long Island, New York is a great place to visit during the fall with the beaches, lighthouses, farmer's markets and awesome autumn sunsets!. We have opened up this event to include more teams with the 13U/14U Division for those transitioning to the big diamond. Championships will be held at the Farmingdale State College or NYIT for all divisions in 2019! If you are interested in participating in one of the fall's best events, please register today or inquire at operations@firecrackersports.com for more details.
Astoria Storm (Astoria, NY)
Brooklyn Bonnies (Brooklyn, NY)
Phenom Baseball (Ronkonkoma, NY)
Team Beast 15U Red (Commack, NY)
Team Beast 15U Black (Commack, NY)
Team Beast 16U Black (Commack, NY)
Team Beast 2022 (Commack, NY)
Declined registration/withdrawn
Long Island Legends (Ridge, NY) *BANNED FOR 2 YEARS; ELIGIBLE AGAIN 10.2.21*
Brooklyn Bonnies (Brooklyn, NY)
CT Cadets (Bristol, CT)
East Coast Elite Baseball (White Plains, NY)
Green Wave Baseball (Bethpage, NY)
Long Island Jr. Ducks 2021/2022 (Islip, NY)
Woodbury Sports Jr. Ducks (Islip, NY)
New York X (New York, NY)
Team Beast 2020 (Commack, NY)
SAYO Grays (Brooklyn, NY)
Sharks Baseball Academy (New Hyde Park, NY)
Declined registration/withdrawn
Long Island Legends (Ridge, NY) *BANNED FOR 2 YEARS; ELIGIBLE AGAIN 10.2.21*
We have partnered with TRAVELING TEAMS® to secure discounted room blocks at a variety of tournament approved hotels close to our venues. This is a Stay to Play event. It is required that all teams traveling to this event reserve their hotel accommodations through TRAVELING TEAMS®. Thank you in advance for your cooperation!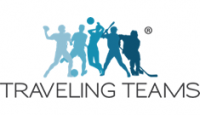 | | |
| --- | --- |
| 2019 Pro & College Coaches Attending | |
Please check out our website regularly as we approach the 2019 calendar year for confirmed attendance of coaches, schools and scouts. Our rotator above will show you the quality of programs who attended this event previously and several who have expressed interest in being a part of this event moving forward.
We try to give all our student athletes and their families a first class experience by securing and enabling all our teams to play on the top facilities in the Farmingdale, Long Island area. We are getting close to our goal of securing all college fields for every age group! We would like to see all our teams play all their pool play and playoff games on top fields, including collegiately.
As you can see from the list below most of our divisions are exclusively played on collegiate fields including playoffs and Championships for our 13U/14U, 15U/16U and 17U/18U Divisions. These younger divisions are given these unique playing opportunities which has become increasingly rare for other tournament providers. These fields and facilities are tentatively scheduled to host in 2019 but until schedules are finalized please inquire about your location before securing your hotels and travel plans.
17U/18U College Prep Division: Pool Play/Playoff Fields (Championships is at Farmingdale State College)
1. BASEBALLS
All teams MUST bring 1 box of 12 game baseballs, NFHS approved, to the site supervisor before their 1st game. If baseballs are not provided, then
At 1st game, team will forfeit the right to coin flip (to pick home or away).
At 2nd game, team will forfeit their game (even if it's on the 1st day of games).
At 3rd game, team will forfeit their game and be banned from future tournaments.
2. HOME/AWAY
A coin toss administered by the umpire or the site supervisor at each field will be used to determine home team for each game during pool play games.
3. AGE REQUIREMENTS (Date of Birth is NOT used for age eligibility for our events)
19U Division: Class of 2018 or younger
18U Division: Class of 2019 or younger (Fall only events)
17U Division: Class of 2020 or younger
16U Division: Class of 2021 or younger (Fall only events)
15U Division: Class of 2022 or younger
14U Division: Class of 2023 or younger including our Fall events
13U Division: Class of 2024 or younger
4. TIME LIMITS:
There is a 2-hour time limit on all games except for the championship games. This rule means that no inning can start after 2 hours, it is NOT drop-dead timing. This allows the tournament to stay on track for the entire day. We do allow extra innings, as long as the time limit is still in play. We, at Firecracker Baseball want to see all ties broken WHEN possible so "Firecracker Baseball" tie-breaker will begin in 8th inning (see details, rule #5).
5. FIRECRACKER BASEBALL TIE-BREAKER RULE:(Only when within time limit for pool play or game will be determined a tie; all playoff/championship games will start with this rule in the 8th inning)
8th inning: Runner on 2nd with no outs (Runner on 2nd was last batter of previous inning).
9th inning: Runner on 1st and 2nd with no outs (Runners on 1st& 2nd were last 2 batters of previous innings, placed accordingly i.e. last batter on 1st base and previous batter on 2nd base).
10th inning: Runners on 1st, 2nd and 3rd with no outs (Runner on 1st, 2nd& 3rd were last 3 batters of previous inning, placed accordingly i.e. last batter on 1st, previous batter on 2nd base and so on).
6. WOOD BAT/METAL BAT:
This is a wood bat tournament. 13U Division is allowed to follow NFHS standards for metal bats, which is BBCOR (-3), which is only age allowed to do so. NO COMPOSITE BATS ALLOWED THAT ARE EITHER METAL OR WOOD!!!
7. PLAYING RULES:
Major League rules will be used throughout the tournament.
You can re-entry for the starter one time, each game, in the same batting spot. Any substitute entering the game, if replaced at a later point, is out for the remainder of the game.
Pitchers when removed from the game as a pitcher, can NOT return as a pitcher in that game.
Courtesy Runners are allowed for Pitcher and Catcher ONLY! Must be a player on your bench. If there are no substitutes, you can use your player who made the last out from previous inning.
ALL substitutions and changes must go through the home plate umpire & the official scorer at each field.
Mound visits are limited to 1 per inning. After 1st visit, each time the coach visits the mound in that same inning, the pitcher needs to be replaced.
8. STARTING LINEUPS:
Any team can start 9, 10, or 11 players. The lineup must stay with the same number of batters for the entire game. Once the first pitch has been thrown the lineup is locked and the lineup can NOT be reduced or added. If a player gets hurt and there are no substitutes available, that team will occur an out in that injured player's spot in the lineup.
The 10th and 11th hitter, if used, will be designated as an Extra Hitter and Super Hitter in the lineup. The EH and Super Hitter may bat at any spot in the order. The EH and SH is the same as any position on the field as far as substitutions are concerned. The starting pitcher is allowed to DH for himself and bat in any spot in the order but must be listed a P/DH on the lineup card.
9. MERCY RULES:
There is a mercy rule for our Firecracker Baseball events.
12 runs after 3 innings
10 runs after 4 innings
8 runs after 5 innings
10. DEFINITION OF AN OFFICIAL GAME:
Our events can be impacted by weather and field conditions from time to time. Our games are based on time (2 hour time limits, while most games finish complete, we can NOT base this decision on an official game based on innings). Any game that has played more than 1 hour 30 minutes (75%) of the time allocated will be determined official and final. No games will be suspended, made up or rescheduled at that time frame. Any game that is suspended before the 1 hour 30 minutes, will be ATTEMPTED to be rescheduled and picked up from point of delay. If a game is determined official and the inning is NOT complete, we will revert back to the last complete inning played for score, stats and determination of winner/loser or a tie. This decision is finalized with Tournament officials to maintain safe, proper and efficient field conditions and event schedules.
11. COACH'S ATTIRE:
All coaches must be in professionally dressed. We do not allow coaches on the field in flip flops or beach attire. You will be confined to the dugout by the umpires; site supervisor(s) or tournament administration. NO EXCEPTIONS!
12. EJECTIONS:
Any coach or player that is ejected from a game is automatically suspended for the next game of the tournament.
13. FORFEITS/CANCELATIONS:
Any team that forfeits a game because of lack of players in attendance for their scheduled game or for lack of arrival on time (45 minutes prior to game or from the scheduled start time) will be banned for 2 years from any future tournaments at that point (Updated: 7/1/2016)
14. PROTESTS:
Any protests will be handled at the time of incident. We do NOT charge for protests like other organizations, if there is an issue we would like to resolve it for the greater good of the game of baseball. There are site supervisors at all fields and will handle any protests brought by a manager and will decide in a timely and appropriate manner.
15. WEATHER POLICY/CANCELATIONS 
Due to unforeseen issues or mother nature, there are times games will be canceled because of rain, thunderstorms and poor field conditions beyond our control here at Firecracker Baseball. We will always try out best to get games in, move games around so EVERYONE has the same opportunity as others in our events but in the case, this does NOT happen, our policy is in place to protect our products and your programs.
No Games Played = Full Credit towards 2020
1 Game Played = $200 Credit towards 2020
2 Games Played = No Refund
| | |
| --- | --- |
| 2019 Playoffs/Tie-Breaker System | |
17U/18U Division
All teams will play 2 games on Saturday, October 5th and be seeded #1-#10 for Sunday, October 6th.
All teams will make the playoffs on Sunday and play according to the tie-breaker system/rules.
Top 2 teams will receive a bye and play winners of "play-in" games from Sunday's 8:30AM games.
Winners will move on throughout the day, losers will be finished for this event.
17U/18U Championship will take place at Farmingdale State College on Sunday, October 6th at 3:00PM.
There will be a short award and trophy presentation at the end of the championship game, allowing for pictures and on field celebrations.
Team trophies along with an MVP trophy will be awarded for each division.
15U/16U Division
All teams will play 2 games on Saturday, October 5th and be seeded #1-#7 for Sunday, October 6th.
All teams will make the playoffs on Sunday, #1 seed will receive a bye and play according to the tie-breaker system/rules.
Winners will move on throughout the day, losers will be finished for this event.
16U Championship Game will take place at Farmingdale State College at 5:15PM.
There will be a short award and trophy presentation at the end of the championship game, allowing for pictures and on field celebrations.
Team trophies along with an MVP trophy will be awarded for each division.
Tiebreaker System
1. Overall Record in Tournament
2. Head to Head (Only if two teams)
3. Runs Allowed
4. Run Differential (Maximum differential of 10 runs per game, either way)
5. Runs Scored
6. Coin Flip
Thank you for your interest and support of our Firecracker Baseball events.  In order to provide you the best experience possible, we request the entry of your team's roster via the link below.  The deadline for all 2019 fall tournaments is September 1st.  This will allow us to promote your student athletes to the attending college coaches ahead of time along with promote the players who have committed to play in college, giving an extra boast not only to the student athletes but your programs as well!
We have created a brand new and innovative website that is user-friendly for our parents, players and coaches. With this exciting new addition, we have created a one-stop shop for all your showcase baseball needs. You can create a user account, setup your teams, register for any event, make payments plus enter your roster one time and being done for the entire calendar year! This platform also will be where you see hotels, shopping, schedules, scores, standings and playoff implications right from your mobile device. We hope you enjoy this special benefit and make your life easier.
First and Last Name
Jersey Number
Position(s)
High School
Graduation Year
Email Address of a Parent or Player
College Commitment (not required but asked)
We work on releasing our schedules 2 MONTHS prior to any event we host and run throughout the calendar year. Once our event becomes full we begin to put the teams, fields and pool play together so you can plan your trip better to Long Island, New York area. This allows everyone to plan in advance their hotels, social events but also let the college programs you are interested in, know your playing times if they are interested in attending. We try to maintain first class customer service from the point of registration, all the way through our final Championship game of our events, so your experience always remains first class!
*UPDATED NOTE 10.3.19* Schedules are complete. We have some changes since original release a week ago. Please check any updates here and look for our Tourney Machine application to be online shortly for your schedules, GPS map locations to fields; scores and playoffs…. 
| | |
| --- | --- |
| Long Island Showcase Classic Scores & Standings | |
We have partnered with another valued member in the baseball industry, Tournament Machine to make your experience even better. Now you can see scores, schedules and standings right from your mobile device as soon as the games are concluded. No more calls, emails to find out where, when and who you are playing. Through our app and Tournament Machine, you can find the GPS location of fields, get notified of time changes, incase of inclement weather but more importantly know where your team is placed for standings after your wins or unfortunately, losses.
Please check out the latest scores and standings of our events, past and present, held in Farmingdale, New York.
| | |
| --- | --- |
| 2019 Long Island Showcase Classic Scout Books | |
College coaches and professional scouts we provide up to the date scout books for your recruiting needs. There is no extra charges with Firecracker Baseball to get these books or have them right on your phone at our events. Just click on the button below and download each event/division you are looking for. For password protection, please contact operations@firecrackersports.com for this password. You MUST be an active college coach or MLB scout to have access to our database!
| | |
| --- | --- |
| 2019 Long Island Showcase Classic Scouting Report | |
For the second event in a row, we brought our brand of showcase baseball to a new area! Long Island was an easy choice for our next tournament, as it is one of the baseball hotbeds of New York. There were 17 teams throughout the 16U and 18U divisions with plenty of talent between them. In total, there were 16 college coaches and 2 pro scouts that stopped by throughout the weekend. This scouting blog is based off of the evaluations of these scouts, Firecracker Sports staff and other administrators that witnessed top plays, great competition and excellent players on and off the field. We are your home for showcase baseball, college exposure and great value in travel destinations. 
Ryan Wasserman (2022, 2B/SS/RHP, Kellenberg Memorial HS (NY)
Wasserman was the catalyst for Sharks Baseball Academy all weekend long at the top of the order. Very mature eye at the plate with average speed at this time, but ++ IQ for his age allowed him to steal 3 bases on the tournament. 5' 9" with an open LH stance at the plate with an inside out approach. Long legs; could benefit from some added weight. Currently stands at 5' 9" 140 lb; looking like a high contact guy at the top of the order at the next level that can play either MIF position. 
https://www.instagram.com/p/B3Pg72DAEqw/?igshid=gqj33md9v6t9
Michael Gajda (2020, C, New Britain High School (CT)
The powerful catcher recently committed to AIC ahead of this tournament. But still used this tournament as a way to hone his skills. He showed up on the defensive end this time, throwing out 2 runners with throws a little above the corner of the bag for an easy tag out. Moves very well for his size behind the plate with an arm that will get it done at the next level. Went 2-9 on the tournament with a double and 2 RBI. Standing at 6' 0" with a well built 215 lb frame, he should challenge for AB's right away at AIC.
Randy Garcia (2020, OF, Progress High School for Professional Careers (NY)
The senior from Brooklyn really impressed last weekend, collecting 4 hits, 3 RBI, and 3 runs. Came up clutch against the CT Cadets, driving in the winning run in pool play. Squared up stance with a bit of a long swing. Has some power, but projects as a top of the lineup guy. Above average hit tool. Very athletic with long athletic strides from his 6' 1" frame. In the outfield he is above average in every aspect with a projection for RF due to his impressive arm strength. 
Anthony Quatromani (2021, RHP/SS/3B/, Farmingdale High School (NY)
The All-Tournament Team selection was a man among boys all tournament for Green Wave Baseball (NY). Went 6-11 from the top of the order with 2 XBH and 2 SB. Simple, squared up approach at the plate with some present bat speed. Projects as a potential power guy depending on how he fills out. Legs work well on the bases and ranging at SS/3B. On the mound he was 78-80 with a heavy ball. His CB (64-66) needs some work but has the framework to be a quality bullpen arm. Loose and easy high ¾ arm action from 6' 1" 180 lb frame. High follow as he enters his junior season. 
https://www.instagram.com/p/B3PMuG0Am1q/?igshid=10kr9cy7zqkm4
https://www.instagram.com/p/B3SFw1WgKo9/?igshid=nj24pavlqoge
Johan Benitez (2021, LHP/OF, Walton High School (NY)
High follow 2 way prospect for the New York X squad. Smoked 2 triples against East Coast Elite that will be linked at the bottom of this evaluation. Slightly open stance, quiet load and lets his hands do the rest of the work. Agile, twitchy strides around the bases. Average arm in the outfield with + footwork and range. Then he stepped on the mound and we saw a heavy FB (76-78 T79) and a good looking CB with a sharp drop and good velo (70-71). Gets the most out of his body on the mound which will help him alot as he gains strength
https://www.instagram.com/p/B3RzKigg-w_/?igshid=t76s29grt32v
 https://www.instagram.com/p/B3R4bkWA0YI/?igshid=a4xofn6l7ziz
https://www.instagram.com/p/B3R5ry5A5za/?igshid=1s3443auxn03f
Ziv Gar (2020, RHP, Plainview High School (NY)
Committed to D2 Molloy College. High quality uncommitted RHP sat 77-81 T83 with some arm side run for Team Beast (NY) for multiple innings. Smooth/quick arm action with some whip. CB was also a + at 65-66 showing some quality 12-6 break. Quick to the plate; very good slide step. If he develops a CH he will be a very good pitcher at the D2 level. 
Richie Cimpric (2020, 1B/RHP, Bayport High School (NY)
Raw 6' 6" RHP for Team Beast that will find his way on a college roster. Struck out 9 in pool play through 7 innings thanks to nice repeatable mechanics and the ability to spot his very downhill FB (T75) consistently. SL (66-67) is a good pitch when he stays on top of it. Projects as a starter at the next level; a lot of weak contact. Has some arm side run and is straight over the top. 
Matt Encarnacion (2021, RHP, Lincoln High School (NY)
6' 1' 180 lb pitcher with a FB (77-79 T81) that makes him a legitimate college prospect in his junior year. Needs to get on top of the ball more from his power position which will lead to more weak contact/swings and misses. SL (68-70) needs more movement but has the right amount of velo to be paired with his FB for a nice 2 pitch combo out of the pen. 
Antonio Pena, 2021, RHP, Bishop Loughlin Memorial High School (NY)
Nice build at 5' 10" 170 lb. FB was 78-82 from a high ¾ arm slot. Free and easy arm action with a bit of arm side run. Didn't show a secondary pitch but this fastball is absolutely something to work with. Gets on the hitter quick; very athletic kid who is worth a follow on the mound next spring. 
Chris Schneider, 2022, RHP/1B, Commack High School (NY)
Started for Team Beast on the mound and really impressed, going 6.1 innings, striking out 8 and only allowing 1 ER. True ¾ arm action with a mostly straight fastball in the low 70's. Rolling CB that he used as his 2nd pitch. It was a cold game he pitched in so there may be velo left in the tank. Stiff mechanics on the mound, but managed to get outs when his team needed them the most. Right now, he looks as a quality starting pitcher that knows how to pitch at a young age. 
Holden Lipton (2022, RHP, Poly Prep Country Day (NY)
Holden really showed up for Team Beast in their 16U Championship matchup with the Astoria Storm. Came in for a struggling starting pitcher and picked up the win going 5 innings of 1 run ball.. 6' 3" 150 lb with a high three quarter short arm action. Could really benefit from sitting in his back leg a little more on drive to the plate. FB was very downhill at 74-76 T79. Had extra life up in the zone. CB had good enough depth to throw hitters off the whole game. Needs to work on hip mobility and overall flexibility and he will be a can't miss 2022 arm. Will most likely grow a few inches before his senior year. 
https://www.instagram.com/p/B3S6kI1Aj49/?igshid=o97jug25j64z
Nolan Nawrocki (2022, MIF, Chaminade High School (NY)
The 16U Tournament MVP picked up 7 hits, 3 RBI, and 4 runs for Team Beast on their way to the Championship. Straight up stance with a quiet load and playable bat speed. Hunts his pitch early in the count and puts the ball in play. Not much power at this time but that could change in 2+ years. In the field, he is as good as it gets. Clean fielding approach with the arm to get it done at the next level.
Santiago Peguero (2020, OF/RHP, Cardozo High School (NY)
Went 3-9 for the tournament with 2 doubles and a couple RBI for the Long Island Jr. Ducks. Open stance at the plate with a tight, compact swing. Very good hands at the plate. Plus arm in the outfield with an athletic body that should translate well to production at the next level. Sure hands in the outfield with average range. Should be exciting to see how he progresses in his senior year. 
Shonesh Gurung (2020, 3B/C/P, Monsignor McClancy (NY) 
Played 3B during the tournament; 6'1 175 lb athletic frame. Square stance at the plate with a pull heavy approach. Above average arm and glove in the field. Comes in on the ball well and follows through on his throws. Already a ++ fielder at the next level; his bat will come around as he progresses in his senior year
Zachary Colon, 2022, C, Aviation High School (NY)
Squared up, long swing at the plate. Has a good amount of pop. Projects as a power hitting catcher with above average instincts and tools in the field. Needs to work on footwork a little behind the plate. Right handed hitter with a good body for the next level
Asa Mickelbank, 2022, C, Northport High School (NY)
Simple approach at the plate. Long swing that generates some lift on the ball. He spoils good pitches on the corners and waits for a mistake. Athletic body with well above average bat speed. Was giving pitchers fits all tournament with 4 hits, 3 RBI, and a walk. Rare catcher that can flat out swing it for Team Beast (NY)
https://www.instagram.com/p/B3P1DN1g1YC/?igshid=o9or3j2z6tyb
https://www.instagram.com/p/B3P2euSACfa/?igshid=1uamxvkn7mteo
| | |
| --- | --- |
| Area Attractions and Visitor's Guide | |
Coming soon from the Discover Long Island Tourism and Convention's Bureau
It's a big decision, we know.
If you have any questions or concerns, please feel to free to contact us.