2019 Columbus Day Bash Tournament
Saturday, October 12th – Monday, October 14th | Hartford, CT
2019 Colleges attending
| | |
| --- | --- |
| 2019 Tournament Information | |
2nd Annual "Columbus Day Bash" presented by Firecracker Baseball will be held October 12th-14th, 2019
Age groups: 15U/16U and 17U/18U (2 Divisions)
Pool play: Saturday, October 12th through Sunday, October 13th, 2019
Playoffs & Championships: Monday, October 14th, 2019
Participation is limited to 32 teams and is expected to fill up quickly.
Registration for this tournament is $900.00 which includes bringing a box of new NFHS game baseballs to your first game.
We offer multi-team/event discounts, please inquire for more savings!
3 game guarantee: Pool play format will be used with all teams (weather permitting).
Teams will be placed in pools, based solely on where they are from. We place teams from different areas against each other to allow the kids to play new teams.
All Umpires are High School board certified and we supply 2 for every game.
Preliminary round games will take place at area high school and collegiate fields with the playoffs and championship games at college facilities.
We use the top fields in the Hartford, CT such as Eastern Connecticut State University; Waterbury Stadium; New Britain Bees Stadium, East Catholic High School and others.
We also hire college and professional coaches to evaluate the teams at the prime recruiting age groups during our events. This past summer we had over 80+ representatives from college and professional programs at all our of events, including UMASS-Amherest, College of the Holy Cross, Wheaton College, Bryant University, Salve Regina University, Fairleigh Dickinson University and Concordia College.
What else could we offer…well! We offer player and team video packages for programs looking to have their scout days during our event but also evaluations and "live in game video" of their players complied.
Want more….let's discuss that we do on-field reporting/interviewing with players/coaches, live streaming of pool play games and all playoff/championships on You Tube TV, social media exposure along with more exciting news to be announced shortly.
We started planning this event in 2018 and we are very excited about the interest so far. Hartford, Connecticut is a great place to visit during the fall with the Six Flags close by, Columbus Day festivals and awesome autumn sunsets!. We have opened up this event to include more teams with the 13U/14U Division for those transitioning to the big diamond. If you are interested in participating in one of the fall's best events, please register today or inquire at operations@firecrackersports.com for more details.
Bandits Baseball Club (Pawtucket, RI)
CT Rivals (Cromwell, CT)
Hamden Yard Dogs (Hamden, CT)
Jr. Bay Sox HS Prospects (Somerset, MA)
SNE Prospects (Westfield, MA)
Bandits Baseball Club (Pawtucket, RI)
Brooklyn Bonnies (Brooklyn, NY)
CT Cadets (Bristol, CT)
CT Inferno (East Lyme, CT)
CT Rivals (Cromwell, CT)
Dugout Dawgs (Hyannis, MA)
Jr. Bay Sox HS Prospects (Somerset, MA)
North Haven Post 76 (North Haven, CT)
(16U) Northern CT Mustangs (Simsbury, CT)
Rhode Island Avalons (Warwick, RI)
SAYO Grays (Brooklyn, NY)
SNE Wave (Westfield, MA)
Tri-County American Legion (Marlborough, CT)
Westchester Aces (White Plains, NY)
Waiting List/Declined registration:
Capital Renegades (Clifton Park, NY)
Long Island Jr. Ducks (Islip, NY)
We have partnered with TRAVELING TEAMS® to secure discounted room blocks at a variety of tournament approved hotels close to our venues. This is a Stay to Play event. It is required that all teams traveling to this event reserve their hotel accommodations through TRAVELING TEAMS®. Thank you in advance for your cooperation!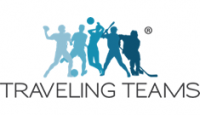 | | |
| --- | --- |
| 2019 Pro & College Coaches Attending | |
Please check out our website regularly as we approach the 2019 calendar year for confirmed attendance of coaches, schools and scouts. Our rotator above will show you the quality of programs who attended this event previously and several who have expressed interest in being a part of this event moving forward.
We try to give all our student athletes and their families a first class experience by securing and enabling all our teams to play on the top facilities in the Hartford, Connecticut areas. We are getting close to our goal of securing all college fields for every age group! We would like to see all our teams play all their pool play and playoff games on top fields, including collegiately.
As you can see from the list below most of our divisions are exclusively played on collegiate fields including playoffs and Championships for our 13U/14U, 15U/16U and 17U/18U Divisions. These younger divisions are given these unique playing opportunities which has become increasingly rare for other tournament providers. These fields and facilities are tentatively scheduled to host in 2019 but until schedules are finalized please inquire about your location before securing your hotels and travel plans.
17U/18U Division: Pool Play Fields (Playoffs & Championships are at Eastern Connecticut State University)
1. BASEBALLS
All teams MUST bring 1 box of 12 game baseballs, NFHS approved, to the site supervisor before their 1st game. If baseballs are not provided, then:
At 1st game, team will forfeit the right to coin flip (to pick home or away).
At 2nd game, team will forfeit their game (even if it's on the 1st day of games).
At 3rd game, team will forfeit their game and be banned from future tournaments.
2. HOME/AWAY
A coin toss administered by the umpire or the site supervisor at each field will be used to determine home team for each game during pool play games.
3. AGE REQUIREMENTS (Date of Birth is NOT used for age eligibility for our events)
19U Division: Class of 2018 or younger
18U Division: Class of 2019 or younger (Fall only events)
17U Division: Class of 2020 or younger
16U Division: Class of 2021 or younger (Fall only events)
15U Division: Class of 2022 or younger
14U Division: Class of 2023 or younger including our Fall events
13U Division: Class of 2024 or younger
4. TIME LIMITS:
There is a 2-hour time limit on all games except for the championship games. This rule means that no inning can start after 2 hours, it is NOT drop-dead timing. This allows the tournament to stay on track for the entire day. We do allow extra innings, as long as the time limit is still in play. We, at Firecracker Baseball want to see all ties broken WHEN possible so "Firecracker Baseball" tie-breaker will begin in 8th inning (see details, rule #5).
5. FIRECRACKER BASEBALL TIE-BREAKER RULE:(Only when within time limit for pool play or game will be determined a tie; all playoff/championship games will start with this rule in the 8th inning)
8th inning: Runner on 2nd with no outs (Runner on 2nd was last batter of previous inning).
9th inning: Runner on 1st and 2nd with no outs (Runners on 1st& 2nd were last 2 batters of previous innings, placed accordingly i.e. last batter on 1stbase and previous batter on 2nd base).
10th inning: Runners on 1st, 2nd and 3rd with no outs (Runner on 1st, 2nd& 3rd were last 3 batters of previous inning, placed accordingly i.e. last batter on 1st, previous batter on 2nd base and so on).
6. WOOD BAT/METAL BAT:
This is a wood bat tournament. 13U Division is allowed to follow NFHS standards for metal bats, which is BBCOR (-3), which is only age allowed to do so. NO COMPOSITE BATS ALLOWED THAT ARE EITHER METAL OR WOOD!!!
7. PLAYING RULES:
Major League rules will be used throughout the tournament.
You can re-entry for the starter one time, each game, in the same batting spot. Any substitute entering the game, if replaced at a later point, is out for the remainder of the game.
Pitchers when removed from the game as a pitcher, can NOT return as a pitcher in that game.
Courtesy Runners are allowed for Pitcher and Catcher ONLY! Must be a player on your bench. If there are no substitutes, you can use your player who made the last out from previous inning.
ALL substitutions and changes must go through the home plate umpire & the official scorer at each field.
Mound visits are limited to 1 per inning. After 1st visit, each time the coach visits the mound in that same inning, the pitcher needs to be replaced.
8. STARTING LINEUPS:
Any team can start 9, 10, or 11 players. YOU CAN NOT START THE GAME WITH LESS THAN 9 PLAYERS! It will be a forfeit….The lineup must stay with the same number of batters for the entire game. Once the first pitch has been thrown the lineup is locked and the lineup can NOT be reduced or added. If a player gets hurt and there are no substitutes available, that team will occur an out in that injured player's spot in the lineup.
The 10th and 11th hitter, if used, will be designated as an Extra Hitter and Super Hitter in the lineup. The EH and Super Hitter may bat at any spot in the order. The EH and SH is the same as any position on the field as far as substitutions are concerned. The starting pitcher is allowed to DH for himself and bat in any spot in the order but must be listed a P/DH on the lineup card.
9. MERCY RULES:
There is a mercy rule for our Firecracker Baseball events.
12 runs after 3 innings
10 runs after 4 innings
8 runs after 5 innings
10. DEFINITION OF AN OFFICIAL GAME:
Our events can be impacted by weather, daylight and field conditions from time to time. Our games are based on time (2 hour time limits, while most games finish complete, we can NOT base this decision on an official game based on innings). Any game that has played more than 1 hour 30 minutes (75%) of the time allocated will be determined official and final. No games will be suspended, made up or rescheduled at that time frame. Any game that is suspended before the 1 hour 30 minutes, will be ATTEMPTED to be rescheduled and picked up from point of delay. If a game is determined official and the inning is NOT complete, we will revert back to the last complete inning played for score, stats and determination of winner/loser or a tie. This decision is finalized with Tournament officials to maintain safe, proper and efficient field conditions and event schedules.
11. COACH'S ATTIRE:
All coaches must be in professionally dressed. We do not allow coaches on the field in flip flops or beach attire. You will be confined to the dugout by the umpires; site supervisor(s) or tournament administration. NO EXCEPTIONS!
12. EJECTIONS:
Any coach or player that is ejected from a game is automatically suspended for the next game of the tournament.
13. FORFEITS/CANCELATIONS:
Any team that forfeits a game because of lack of players in attendance for their scheduled game or for lack of arrival on time (45 minutes prior to game or 15 minutes grace period from the scheduled start time) will be banned for 2 years from any future tournaments at that point (Updated: 7/1/2016)
14. PROTESTS:
Any protests will be handled at the time of incident. We do NOT charge for protests like other organizations, if there is an issue we would like to resolve it for the greater good of the game of baseball. There are site supervisors at all fields and will handle any protests brought by a manager and will decide in a timely and appropriate manner.
15. WEATHER POLICY/CANCELATIONS 
Due to unforeseen issues or mother nature, there are times games will be canceled because of rain, thunderstorms and poor field conditions beyond our control here at Firecracker Baseball. We will always try out best to get games in, move games around so EVERYONE has the same opportunity as others in our events but in the case, this does NOT happen, our policy is in place to protect our products and your programs.
No Games Played = Full Credit towards 2020
1 Game Played = $200 Credit towards 2020
2 Games Played = No Refund
| | |
| --- | --- |
| 2019 Playoffs/Tie-Breaker System | |
17U/18U Division
All 3 pool winners, along with the next best overall team will advance to the playoffs on Monday, October 14th morning at Eastern Connecticut State University.
Pool winners will be seeded by the tie-breaker system after finishing their pool play games on Sunday.
The next best overall team, the Wild Card, will be the #4 seed on Monday.
#1 Seed will play the #4 Seed to start the day at 9AM. #2 Seed will play the #3 Seed immediately following this game.
18U Championship Game will begin at 1:30PM (estimated time) at Eastern Connecticut State University.
There will be a short award and trophy presentation at the end of the championship game, allowing for pictures and on field celebrations.
Team trophies along with an MVP trophy will be awarded for each division.
15U/16U Division
All teams will make the playoffs after playing 2 games on Saturday for their pool play at Waterbury Stadium.
Teams will be seeded #1-#5 based on their overall record and tie-breaker system.
#4 Seed will play the #5 Seed to start the day at 9AM at Eastern Connecticut State University and winners will move on throughout the day.
16U Championship Game is at 3:45PM at Eastern Connecticut State University.
There will be a short award and trophy presentation at the end of the championship game, allowing for pictures and on field celebrations.
Team trophies along with an MVP trophy will be awarded for each division.
Tiebreaker System
1. Overall Record in Tournament
2. Head to Head (Only if two teams)
3. Runs Allowed
4. Run Differential (Maximum differential of 10 runs per game, either way)
5. Runs Scored
6. Coin Flip
Thank you for your interest and support of our Firecracker Baseball events.  In order to provide you the best experience possible, we request the entry of your team's roster via the link below.  The deadline for all 2019 fall tournaments is September 1st.  This will allow us to promote your student athletes to the attending college coaches ahead of time along with promote the players who have committed to play in college, giving an extra boast not only to the student athletes but your programs as well!
We have created a brand new and innovative website that is user-friendly for our parents, players and coaches. With this exciting new addition, we have created a one-stop shop for all your showcase baseball needs. You can create a user account, setup your teams, register for any event, make payments plus enter your roster one time and being done for the entire calendar year! This platform also will be where you see hotels, shopping, schedules, scores, standings and playoff implications right from your mobile device. We hope you enjoy this special benefit and make your life easier.
First and Last Name
Jersey Number
Position(s)
High School
Graduation Year
Email Address of a Parent or Player
College Commitment (not required but asked)
We work on releasing our schedules 2 MONTHS prior to any event we host and run throughout the calendar year. Once our event becomes full we begin to put the teams, fields and pool play together so you can plan your trip better to Hartford, Connecticut area. This allows everyone to plan in advance their hotels, social events but also let the college programs you are interested in, know your playing times if they are interested in attending. We try to maintain first class customer service from the point of registration, all the way through our final Championship game of our events, so your experience always remains first class!
*UPDATED NOTE 10.7.19* Schedules are complete. We have some changes since original release a week ago. Please check any updates here and look for our Tourney Machine application to be online shortly for your schedules, GPS map locations to fields; scores and playoffs…. 
| | |
| --- | --- |
| Columbus Day Bash Scores & Standings | |
We have partnered with 2 valued members in the baseball industry, Game Changer and Tournament Machine to make your experience even better. Now you can see scores, schedules and standings right from your mobile device as soon as the games are concluded. No more calls, emails to find out where, when and who you are playing. Through our app, Game Changer and Tournament Machine, you can find the GPS location of fields, get notified of time changes, incase of inclement weather but more importantly know where your team is placed for standings after your wins or unfortunately, losses.
Please check out the latest scores and standings of our events, past and present, held in Hartford, Connecticut.
| | |
| --- | --- |
| 2019 Columbus Day Bash Scout Books | |
College coaches and professional scouts we provide up to the date scout books for your recruiting needs. There is no extra charges with Firecracker Baseball to get these books or have them right on your phone at our events. Just click on the button below and download each event/division you are looking for. For password protection, please contact operations@firecrackersports.com for this password. You MUST be an active college coach or MLB scout to have access to our database!
| | |
| --- | --- |
| 2019 Columbus Day Bash Scouting Report | |
Our 4th installment of the Firecracker Sports Scouting Blog will cover our final event of the 2019 fall season, the 2nd Annual Columbus Day Bash that took place at fields across Hartford, Connecticut with the championships hosted at the Eastern Connecticut State University. The Hamden Yard Dogs captured the 15U/16U division title while the Northern CT Mustangs played up and won the 17U/18U Championship game in a very exciting back and forth game. Throughout the weekend, we had 20+ college coaches and 1 pro scout cover the event which we are very excited about considering it was only a 19 team tournament during the NCAA "quiet period."Based on evaluations provided by college coaches in attendance, our Firecracker Sports staff and other administrators we will be breaking down for you those teams and players who caught the scouts attention during our event. 
Leighton Billings (Southwick High School (CT), 2022, RHP/IF/OF)
Leighton really impressed in his outings last weekend. Balanced delivery with sound mechanics; high ¾ arm slot. Fastball worked up to 83 with a little tail. Command was average but he can spot up when he needs to. 11-5 CB with some good depth (71-72). SL was around 69 mph with okay movement; could become + pitch in the future. Lean 6' 1" frame and gets the most out of it. 
https://www.instagram.com/p/B3m7fokgfiU/?igshid=4amfd2on5cam
Tre Saylor (New Britain High School (CT), 2020, OF/LHP)
Tre is an athletic outfielder at 5' 8" 145 lb with a lean frame. Looked very comfortable in the outfield tracking fly balls with short, explosive strides. Solid, on plane swing at the plate but his speed is his most impressive attribute. He was timed at 3.95 to first on an infield single. Showed some clutch ability in extra innings of the 18U Championship, lacing a line drive up the middle to secure the victory for the CT Mustangs in extra innings. 
https://www.instagram.com/p/B3nJjf2guWP/?igshid=jjq9euihtdqo
https://www.instagram.com/p/B3mvCqCg6Vt/?igshid=1j8x8nsq8en6g
Dan Prior (East Greenwich High School (RI), 2021, LHP/1B)
Dan displayed some good projectability for the Jr. Bay Sox in his lone start,  going 4.2 innings striking out 5 while allowing 0 earned runs and 1 hit. Slightly built 6' 3" frame with a high ¾ arm slot and full circle arm action. Has a tailing 2 Seam FB (T75) and a 4 Seam (74-77 T79) that showed very good life. His slider is his + pitch at this time with some tilt at 65-68. We've seen Dan throw for over a year now and his stock keeps rising every appearance.
Kiernan Caffrey (South Windsor High School (CT), 2020, OF)
Kiernan showed out at the Columbus Day Bash and proved that he is a legitimate college prospect going into his senior year at South Windsor. Displayed a clean, on plane left handed swing that allowed him to collect 5 hits throughout the tournament. Physically, he was probably the best athlete on the field, swiping 2 bags with ease. Look for him to have a very successful senior year in 2020
https://www.instagram.com/p/B3iJBNggJzN/?igshid=1pmtb915o6wjm
Christian Rapoza (Toll Gate High School (RI), 2020, RHP/3B)
Christian Rapoza along with Lasell College commit Darek Lallo make up 2 quality arms for the Ocean State Bandits (RI) out of Toll Gate High School. Stands 5' 11" 170 lbs with a free and easy arm action with quite a few inches of tail on the FB (76-79) that gets in on righty's hands. CB was around 68 with some okay movement but needs to get more consistent with it at the next level. Delivery is very deliberate and high energy
https://www.instagram.com/p/B3kg1y0gPg_/?igshid=1lh4a4w2fdn81
Jake Jachym (Westfield High School (CT), 2022, LHP)
Jake was one of the most effective pitchers all weekend for the Northern CT Mustangs on the mound, pitching 11 innings, giving up 5 hits, 0 earned runs, and 9 K's against much older competition. He is a slinger with a low ¾ arm slot. Fastball was 70-73 T75 with some lefty tail while the sweeping slider was commanded very well. These 2 pitches are all Jake needed to throw a 1 hitter against the 18U Jr. Bay Sox (MA). Not overpowering at this time but already showed that he knows how to pitch. 
https://www.instagram.com/p/B3mwxHnAJa3/?igshid=144kymjgknnk4
Jared Reminder (Pilgrim High School (RI), 2021, RHP/1B/3B)
For the second time this fall, Jared has found himself on our scouting blog for his performance on the mound. High ¾ arm slot with a compact, clean delivery. Stands at 6'2" 190 lbs with an athletic frame that has already put on some muscle. Fastball was generally 74-76 T78 with a little cut action to it which got in on a lot of hands. His CB (64-65) can be sharp at times when thrown through the target with an 11-5 break. Competed with both pitches well in the zone. Minus some inconsistency with command, he had a great outing. 
Tim McGuire (Portsmouth High School (RI), 2021, SS)
Tim was one of our players to watch going into the event son we already had a good idea of what he was capable of. Showed some juice in the bat with a connected left handed swing. Also showed great hustle on the base paths with some hard 90's and the willingness to lay out for some balls over at shortstop. Overall good athlete at 5' 11" 170 lbs. 
Alex Lacourse (Westfield High School (CT), 2022, C)
The 18U division MVP raked all tournament for the Northern CT Mustangs. Displayed a good, level swing with some present power. Hustled and beat out an infield hit as apart of his 6 hits on the tournament. Behind the dish, mechanically he has some things to work on but looked very comfortable receiving pitches and working with pitchers. Interesting 2022 Grad that can flat out swing it at the dish. 
https://www.instagram.com/p/B3mpshOgak-/?igshid=n7jma0erritmo
Zach Collins (Norwich Free Academy (CT), 2021, OF/3B/RHP)
Zach is a 6' 1" 150 lb prospect with a wiry tone. Played 3B most of the weekend for the CT Inferno. Closed off stance with an above average hit tool at this time. Average power right now but that could change as he puts on weight. He impressed the most over at 3B, showing ++ arm strength and footwork. He stood out amongst a very young CT Inferno squad. High baseball IQ. 
Aidan Ellis (East Lyme High School (CT), 2021, 3B/SS/RHP)
Another member of the CT Inferno, Aidan played SS in the tournament and also caught some eyes. Wiry 6' 0" frame that is a little toned already. Playable hands with a + glove. ++ arm strength and baseball IQ. Open stance in the box with a dynamic approach to hitting. Flashed some almost above average bat speed with the ability to hit the ball where it is pitched.
Trey Faulkner (Sabis School (MA), 2020, INF)
This was our 3rd look at Trey this fall and we can see why he is being recruited by several D3 programs. Stands at 5' 8", 175 with a medium frame and slender, athletic build. Slightly open stance at the plate with an inside out, situational approach. ++ speed, above average glove/footwork from SS. He may transition over to 2B in college or possibly one of the corner outfielder spots. Swiped 2 bags on the tournament off of his jumps alone. 
https://www.instagram.com/p/B3m_Mz7gv6b/?igshid=fuwazqadaj83
https://www.instagram.com/p/B3mbw4CATtU/?igshid=9wpul5x5o7fl
Jose Almonte (Grand Street Campus (NY), 2020, SS/RHP)
It's hard to decide whether Jose projects better as a shortstop or pitcher at this time. On the mound he sat 84-86 consistently, topping out at 87 in the cold fall weather. There is absolutely more velo in the tank already. Very athletic 5' 11" frame with alot of tone. Over the top smooth, effortless motion. Throws a power CB (75-78) and an even more impressive SL (80-82) which are both plus pitches already. At the plate, he has a closed off swing with above average hit tool, power, and situational approach. Playable hands in the field with above average arm and excellent glove skills. 
Randy Garcia (Progress High School for Professional Careers (NY), 2020, OF)
Randy is a 6' 1" 175 lb CF for the SAYO Grays. His biggest tool at the moment is his defensive presence. Reads the ball off the bat well with a ++ arm that may turn him into a corner outfielder to utilize it better. Squared off, violent approach at the plate with above average power at this time. Showed off some ++ speed on a bunt single. 
Justin Hernandez (Spellman High School (NY), 2021, C/3B)
The catcher for the Westchester Aces (NY) was the best defensive catcher we saw all weekend. Thick, mature frame Flashed a 2.00 flat pop time at times with the ability to block and receive above average as a 2021 Grad. Above average arm behind the plate. Pull side hitter with ++ power already; projects as a middle of the lineup bat. Has a bit of an uppercut swing that creates above average lift to the ball. 
Pat Poggi (Briarcliff High School (NY), 2021, 3B/OF)
Pat is a speedy centerfielder for the Westchester Aces with above average arm strength for the position. Reads the ball off the bat very well and has sure hands. Like Hernandez, he also has a right handed uppercut swing, but it paid off a few times as he hit some rockets in the games we evaluated him. We've seen Pat this summer at one of our showcases as well and he certainly projects as a fringe D2/ sure thing D3/JuCo prospect at this time. 
Alex Kalapoutis (Hackley School (NY), 2021, RHP)
Alex is a 6' 3" 170 lb pitcher with a medium, athletic tone and low ¾ arm slot. Straight 4 seam FB got up to 78 with late life. Sharp slurve (72) that he commanded well throughout his outing. Changeup (68-70) is a nice weapon for him to change pace every once in awhile as long as it's at the knees. He is a sound, drop and drive type pitcher that should be a very recruitable 2021 arm by his senior year. 
Marcel Garcia (Community Health Academy of The Heights (NY), 2020, SS/2B)
Stands at 6' 0" with a thin, lean tone. Above average bat speed with an excellent hit tool. Gets his hands to the ball quickly. He is a fast as anyone we saw in the tournament with 2 stolen bags to show for it. In the field, he has + range with an above average arm to make up for it. Because of this, we believe he can play either of the middle infield positions at the next level. 
https://www.instagram.com/p/B3kHyHBgkue/?igshid=19xsz2icnbvof
Matt Klett (Barnstable High School (MA), 2020, INF)
Matt stands 5' 9" with a toned 165 lb body. Stays through the ball well in left handed swing. Uses legs decent; hips fly open a bit. Shows the ability to get the barrel to contact point, smacking balls all around the field. Puts up great AB's and hammers the FB early over the plate. Goes up looking to drive strikes. Has the arm strength for CF and tracks the ball well. Arm translates over to SS where he just needs a little tweak to his footwork to play there at the next level. Very impressive 2020 prospect for the Dugout Dawgs (MA)
https://www.instagram.com/p/B3hiRLOA4V6/?igshid=wafo28qoqcam
Casey Proto (Barnstable High School (MA), 2021, RHP)
The All-Tournament team selection was the best pitcher in the tournament statistically. Went a complete game, striking out 12 and giving up 4 hits with 1 earned run. FB was 78-80 with a short high ¾ arm action. Delivery is very fluent with the hips firing before the arm. Likes to work fast and get ahead of hitters. CB is 70-73 with average stuff at this point. But he knows how to set hitters up and hit his spots. Commands to both sides of the plate. Also showed some leadership ability
https://www.instagram.com/p/B3hjAmhg27U/?igshid=1xqued6yb8tny
Logan Macaluso (East Catholic Memorial (CT), 2020, RHP)
 6' 3" very toned multi-athlete for the Connecticut Rivals out of Cromwell, CT. Throws his fastball often but it was good enough to get by (79-82 T83). Long, slow delivery that is tough to repeat. Slider could be a + plus pitch for him but for now is an out pitch for when he's ahead in the count. The raw power is there, he looks like a very solid D2 prospect when he cleans up his mechanics and channels the present strength he has now. Absolutely worth a look at East Catholic next spring. So much projectability. 
https://www.instagram.com/p/B3h_0ESAWIs/?igshid=1gk78eqjkdhj8
Greyson Pizzonia (Middletown High School (CT), 2020, RHP)
Greyson is yet another new pitching prospect we saw at this tournament. 5'10" 160 lb with a very effective 2 seam FB (72-75 T78) with enough run to get weak contact. Hard break on SLV (68-70 T71) but had trouble keeping it down. Could certainly benefit from using his legs more 
https://www.instagram.com/p/B3hS2qggWgw/?igshid=1slxokegmjin0
https://www.instagram.com/p/B3hO7KBgs00/?igshid=g1n0pykfj68e
Jasper Andrianarivo (Ft. Hamilton High School (NY), 2021, IF/RHP)
Jasper has a small, lean 5' 7", 130 lb frame. Good athletic footwork/glovework in the INF. Swing is a little too tall which makes him pull happy. Athleticism allows him to put the bat on the ball where it's pitched. He works long AB's and gives pitcher's fits. Lacking in strength but his quickness makes up for it. Looks like a 2B at the next level as his measurables increase. 
https://www.instagram.com/p/B3hiDfaA2v2/?igshid=kxof3kanoji0
https://www.instagram.com/p/B3hhFvtAGXq/?igshid=149j1wnohxkcm
Sammie Diaz (Paul Cuffee School (RI), 2020, MIF/OF)
Sammie continued to pace the Ocean State Bandits offense last weekend. Smart approach at the plate with a bit of a long swing for his size but we can't argue with the results. Above average pitch recognition; works counts and makes pitchers pay for mistakes. In the fields he has sure hands and just needs to clean up his routes a little. He is a team player and a true leader on the field which you can't teach. High spirited 2020 prospect that garnered a lot of attention this fall. 
https://www.instagram.com/p/B3iB510Az67/?igshid=clqmpcil3rgq
Lucas McElroy (Old Rochester Regional High School (MA), 2022, C/SS/OF)
Lucas showed extreme competitiveness on the mound for the Jr. Bay Sox, going 7 innings, striking out 9, while only allowing 1 earned run in his start against the SNE Prospects (MA). High ¾ arm slot with sound mechanics. Works very quickly and commands to both sides of the plate with his FB and sweeping CB. Shows solid feel for his CB but struggles to get on top of it at times. Rarely misses spots with either pitch. Solid RHP going into his sophomore year. 
Nick Quenneville (Hampshire Regional (MA), 2022, RHP/SS)
Quenneville was the counterpart against McElroy and took the hard luck loss, going 6 innings, 0 earned runs, with 6 strikeouts. High ¾ arm slot; keeps hitters off balance well with good sequences with the FB and CB. Sometimes he spins the CB without movement but other times it's a sharp break that freezes hitters. Herky jerky, max effort motion. 
Clinton Dunston Jr. (New Bedford High School (MA), 2022, C)
The catcher for the Jr. Bay Sox receives well, blocks balls very nicely, and displayed good overall athleticism getting up out of crouch. Gets ball into throwing hand quickly and is accurate with his throws. Could develop more arm strength. Would like to see him develop more offensively as he has tons of potential there. 
https://www.instagram.com/p/B3kXrAXAue6/?igshid=1nownxq60xiw3
Shaun Remmilard (Saint Paul Catholic (CT), 2021, OF)
Left handed hitting OF. Sprays the ball when behind the count and looks to pull it when it's in his favor. Quality approach at the plate, he had 6 hits on the tournament that will certainly place him on the all-tournament team. Shaun is another prospect that we have had a chance  to see over the summer/fall and he looks to be a sure thing D2 prospect at this time with D1 in his future depending on how he develops. 
https://www.instagram.com/p/B3j_VtFgCI2/?igshid=j7l69nn7lcko
https://www.instagram.com/p/B3iAw9zgogZ/?igshid=1rmvlmuieia6q
Riley Tabicas (Diman Regional Voc. Tech (MA), 2022, RHP/3B)
Riley checks in at 5' 7" 120 lbs and uses all of it on the mound. Touching 80 once with his FB but generally sitting 76-78 over 6 innings for the Jr. Bay Sox. Command was ++ on the FB and it ran quite a bit. CB had decent location at 60-62; changeup was around the same at 62-64. Bulldog mentality on the mound; high effort delivery. Loose ¾ arm action. Should be a nice 2022 right handed arm for a college roster. 
https://www.instagram.com/p/B3khwBQgRlr/?igshid=7qn6ic6cchf4
Jack Dwyer (Smithfield High School (RI), 2022, MIF/3B)
Jack played SS during the event for the 16U Ocean State Bandits Club. Good footwork to the ball. ++ glove and + range. A little undersized for SS but handled his own over there all weekend. Probably a 2B at the college level but things can change in 2+ years. At the plate, he is a contact hitter with more of a situational approach. Squared up right handed stance with a short/compact swing. Average hit tool and power at this time but will find his way into a college lineup with his glove and can always improve at the plate. 
Kyle Givner (Branford High School (CT), 2022, RHP)
Givner threw 7 innings in the 16U semi final matchup at Eastern Connecticut State University striking out 7 and giving up 2 earned runs. 5' 8" 160 lb pitcher with a stocky, mature frame. Good posture on the mound, mechanics are ++ with a nice over the top arm slot. FB was 74-76 T77 with some sinking action that induced a lot of ground balls. Possesses a ++ CB (60-63) that he relied on heavily. His CH (64-65) had a little depth to it. Mixed his secondary pitches in well which allowed him to throw the whole game. Absolutely worth a look at Branford High School in CT. 
https://www.instagram.com/p/B3kJ6Rcg8cC/?igshid=ggwfuww07dzd
https://www.instagram.com/p/B3j_Y6LgI6W/?igshid=1cjemkqkgopy1
Logan Bessette (Holy Cross High School (CT), 2022, SS/3B)
The 16U Tournament MVP impressed all weekend at shortstop and at the plate, collecting 6 hits on the weekend with 4 runs scored. Good hands and footwork in the field with a ++ arm. Contact guy at the plate with some wheels to make pitchers/catchers uneasy. Average power at this time. Inside out swing with above average bat speed. Should be able to stick at SS in the future but may move to 3B if he grows more. 
https://www.instagram.com/p/B3kGo3xgks5/?igshid=m2p0ln4630f5
https://www.instagram.com/p/B3kADhoAXCF/?igshid=b1db3kho9h1d
Joe Cottle (Monomoy High School (MA), 2020, RHP)
Joe is a 6' 2" 180 lb pitcher with a loose ¾ arm action. Drop and drive guy with a nice sinking fastball (78-80) Also has a very good slurve (65-67) that he pounds the zone with in combination with the solid FB. Lands on his heel sometimes with stride foot causing him to fall off towards 1B. Needs to get more on the front foot. Other than that, he has a chance to be a quality college arm. He went 6 innings for the Dugout Dawgs (MA), striking out 7 while only allowing 3 hits. 
https://www.instagram.com/p/B3mxpP2Aw1C/?igshid=1g897oeo87zhd
https://www.instagram.com/p/B3mtjKmAkta/?igshid=tycoi3g8ic77
https://www.instagram.com/p/B3moUE4g5L7/?igshid=n7e85149i062 
Michael Meagher (Barnstable High School (MA), 2021, C)
Meagher has a quick bat at the plate along with a great use of his lower half to drive the ball to all parts of the field. Stance is square and he generates some lift with his swing. Solid power potential for the 2021 Grad. The 5' 7" 145 lb right-handed hitting catcher is very talented behind the plate. Has ++ arm strength along with a fairly quick glove to hand transfer. One of the best catchers we've seen all year at his grad year thanks to an impressive showing at one of our showcases as well. 
https://www.instagram.com/p/B3hzK4_Ak_n/?igshid=pzi96x7fcl8d
| | |
| --- | --- |
| Area Attractions and Visitor's Guide | |
Coming soon from our friends at the Connecticut Visitor's and Sports Bureau
It's a big decision, we know.
If you have any questions or concerns, please feel to free to contact us.